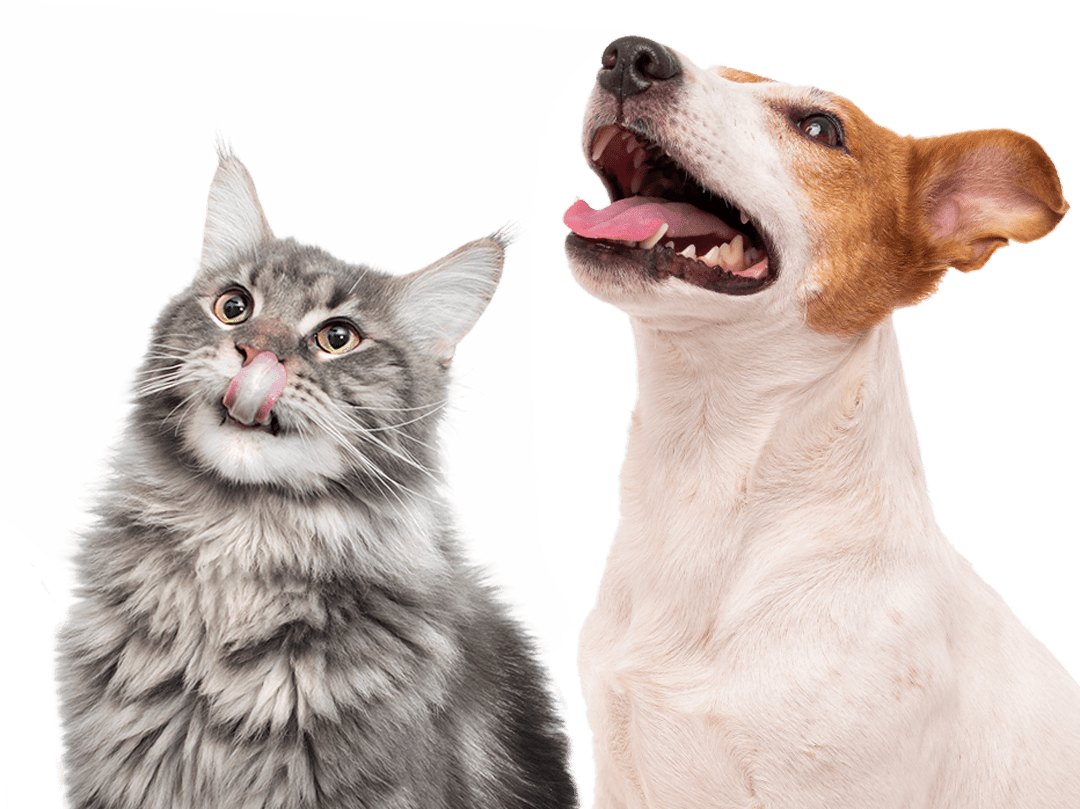 FOOD FOR DOGS AND CATS
Naturally good. Ask your pet!
We make the health of our four-legged friends a priority every single day. We create recipes and formats based on the specific physiological characteristics and nutritional needs of each pet, without ever forgetting their natural instincts.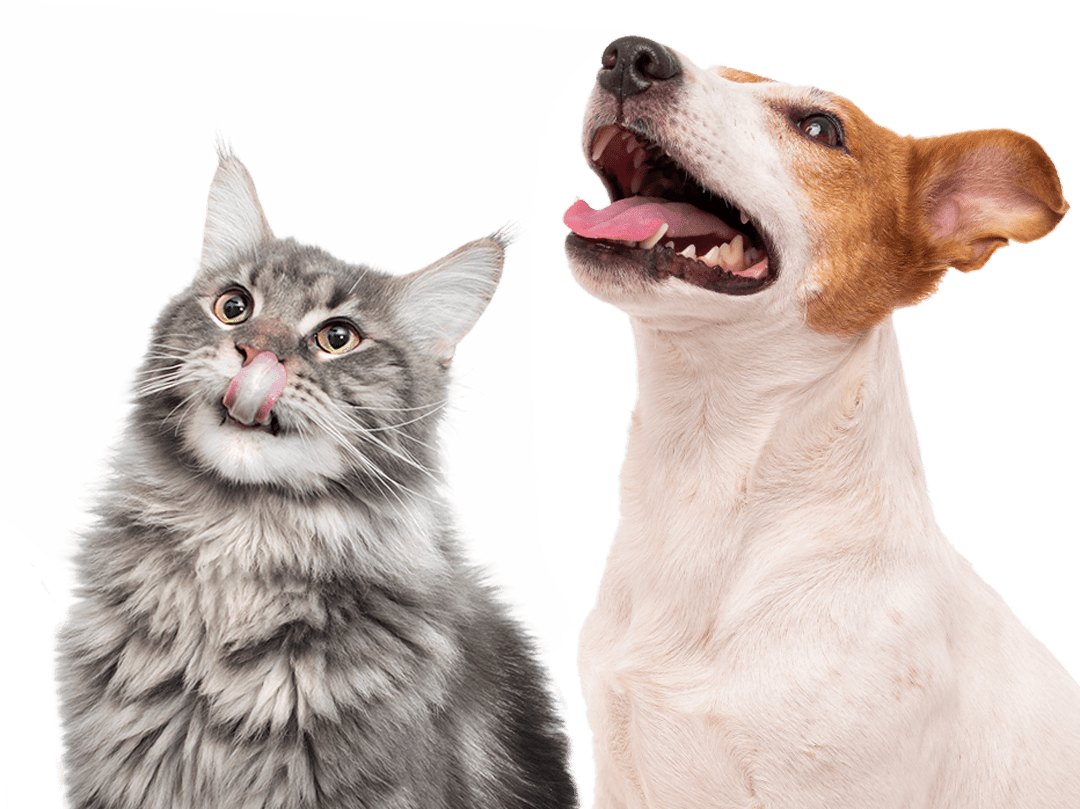 THE NUTRITION THAT NATURE INTENDED
Schesir foods are made with a selection of the best ingredients, which undergo minimal processing and perfectly meet the nutritional needs of our pets, just as nature intended.
Animal proteins
Meat is an essential part of their nutrition, because they are carnivores, so animal proteins support growth, help maintain muscle tone and keep them healthy.
More hydration
You need to ensure that dogs and cats drink plenty of clean and fresh water to keep them healthy, as this maintains the correct hydration and supports their physiological bodily functions.
Flavour and variety
Offering different and tasty foods is important to guaranteeing a complete and appetising nutrition that is both varied and full of essential nutrients.
Mouth-watering and minimally processed ingredients
Schesir is the best choice if you want the ideal nutrition. Premium-quality ingredients that are functional in perfectly satisfying the specific needs of each pet. We test and combine wet and dry foods to obtain the maximum benefits!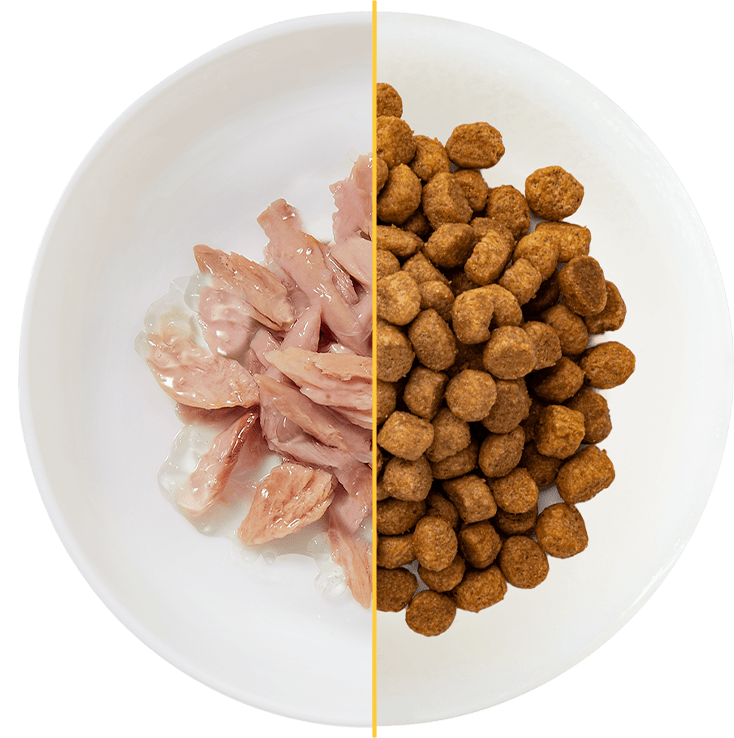 DRY FOODS
Fibre to support digestion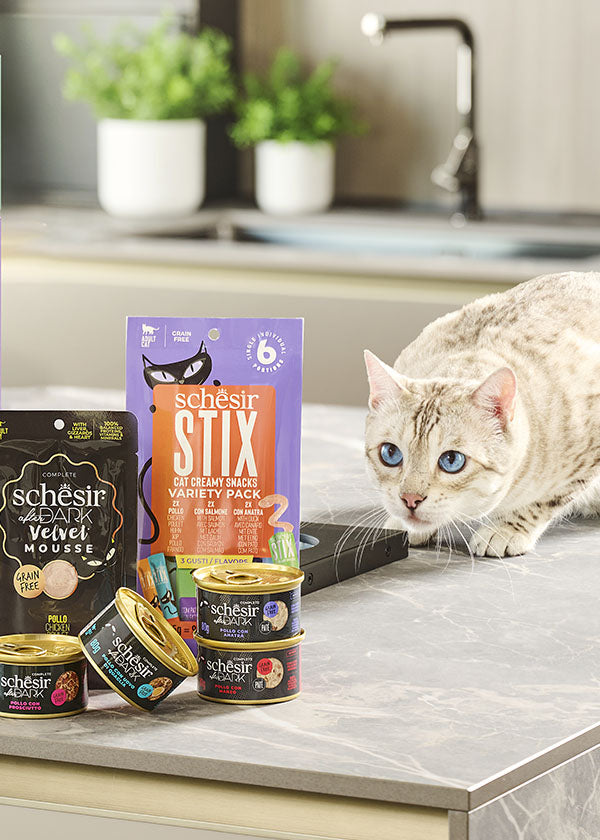 YOUR CAT IS A REAL CARNIVORE!
We are used to considering cats as the perfect household pet, but they have never lost their natural instincts and habits as predators: they need protein, they find carbohydrates hard to digest and they need plenty of taurine. They also tend not to feel thirsty and not to drink enough. In order to meet these needs, we have created different ranges of wet foods, complete and balanced and full of protein and hydration to satisfy your cat's nutritional requirements.
Schesir Cat
THE IDEAL BOWL OF FOOD: A MIX OF WET AND DRY FOOD!
A correct and well-balanced diet is essential to your pet's health. By nature, dogs need both kibble and wet food, so it is vital to choose high-quality products that satisfy their needs. A mixed diet is therefore the best choice for your dog.
Schesir Dog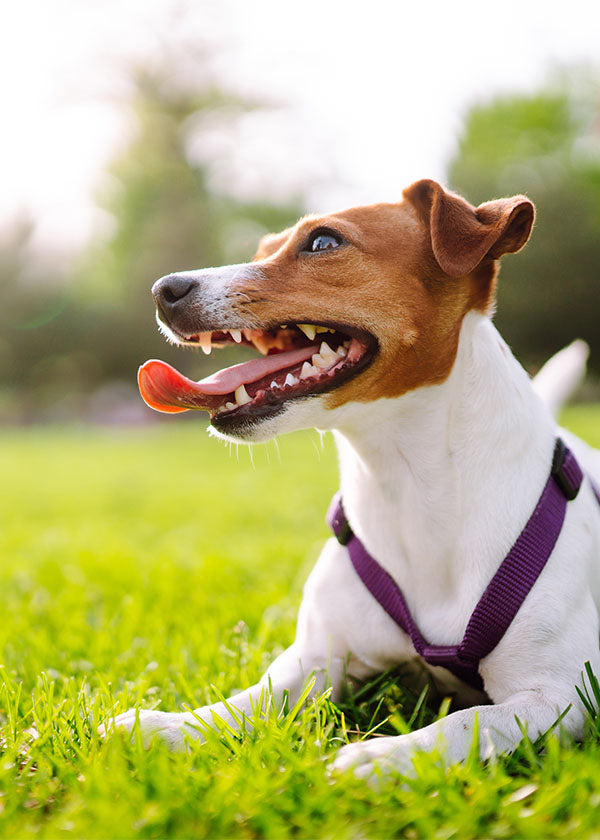 WHAT ARE YOU LOOKING FOR?
Do you want to discover how to satisfy your pet's dietary needs? Take this brief test to find the ideal product!