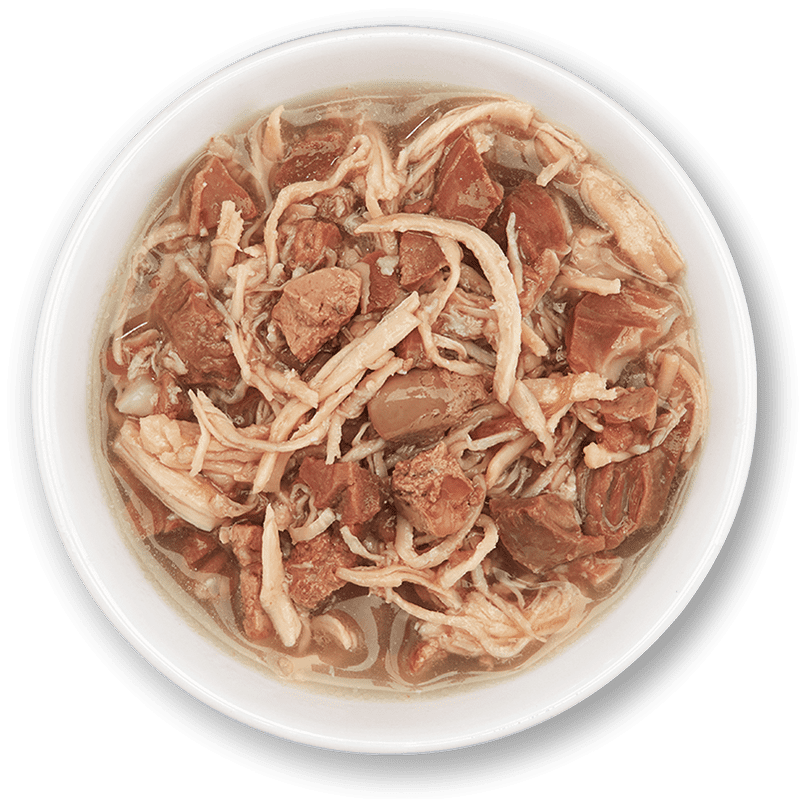 WET FOOD FOR YOUR CAT
It is the key to a well-balanced and hydrating diet! Wet food is full of essential nutrients and offers numerous benefits for your cat's health, as it assists hydration and supports proper kidney function. Choosing wet foods means providing your pet with a diet that satisfies its natural needs.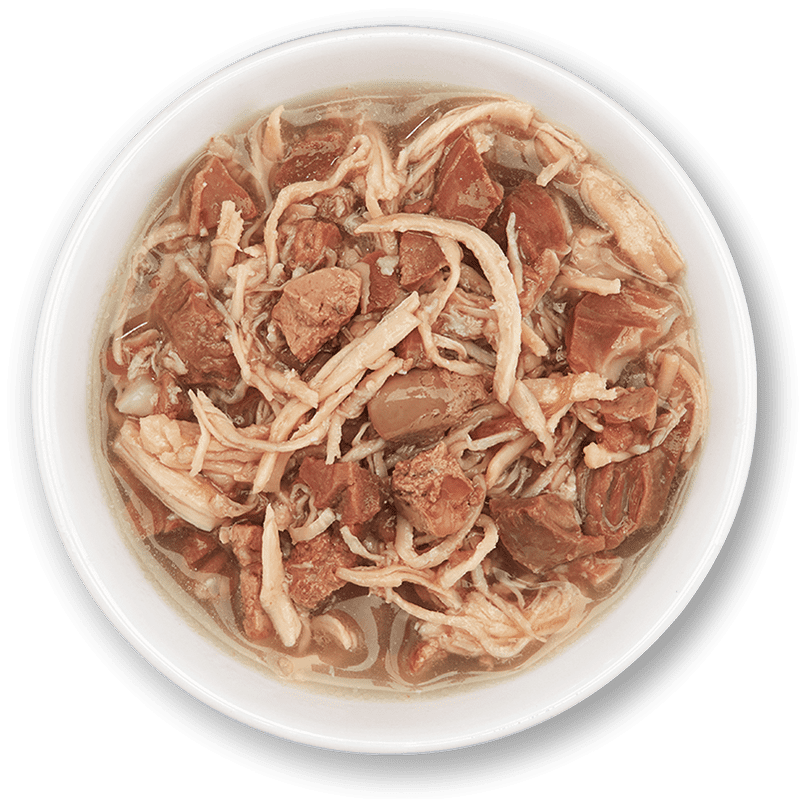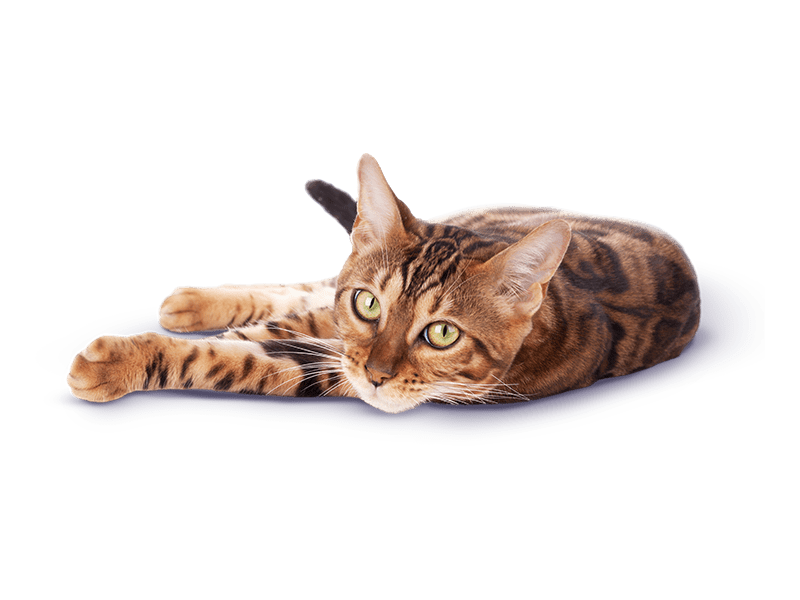 WHAT YOUR CAT NEEDS (NATURALLY)
Plenty of proteins, vitamins and mineralsx
Small amount of carbohydrates
Plenty of proteins, vitamins and minerals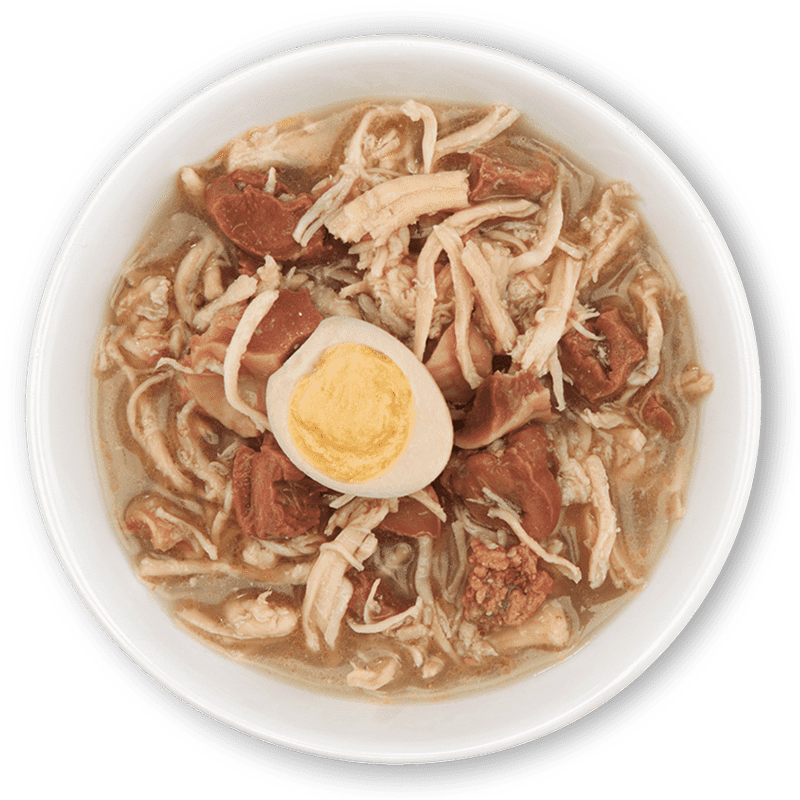 THAT IS WHY SCHESIR RECOMMENDS:
Complete wet food
(in line with its nature)
Cat food that is minimally processed and full of nutrients
Cat food with a high protein content
Cat food with few carbohydrates
Does your cat love kibble?
Try Schesir MIX FEEDING!
It is the perfect solution for a varied and balanced diet, as it combines dry and wet food, offering your cat a complete and stimulating diet, thanks to the different textures. The best of both worlds!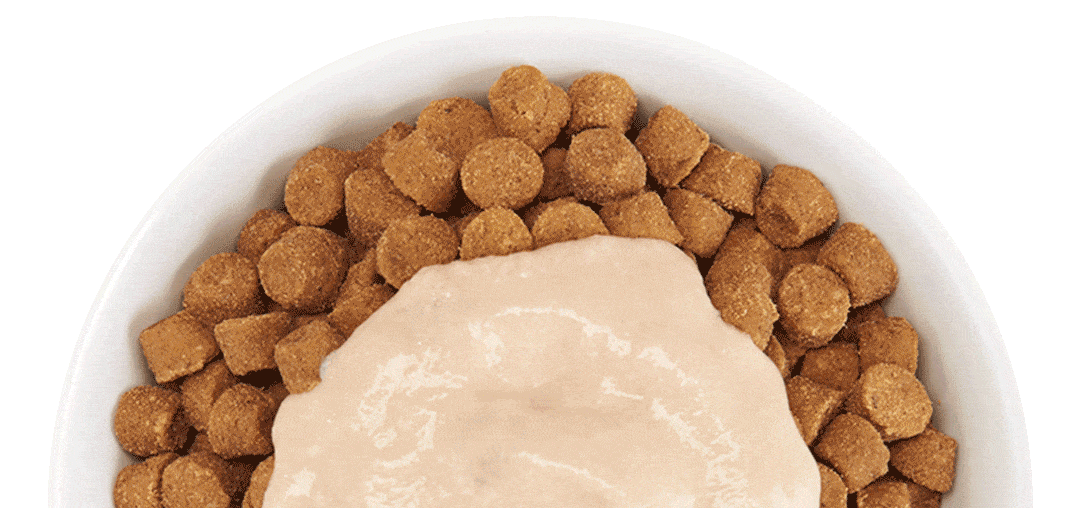 More wet food for your pets!
What type is your cat?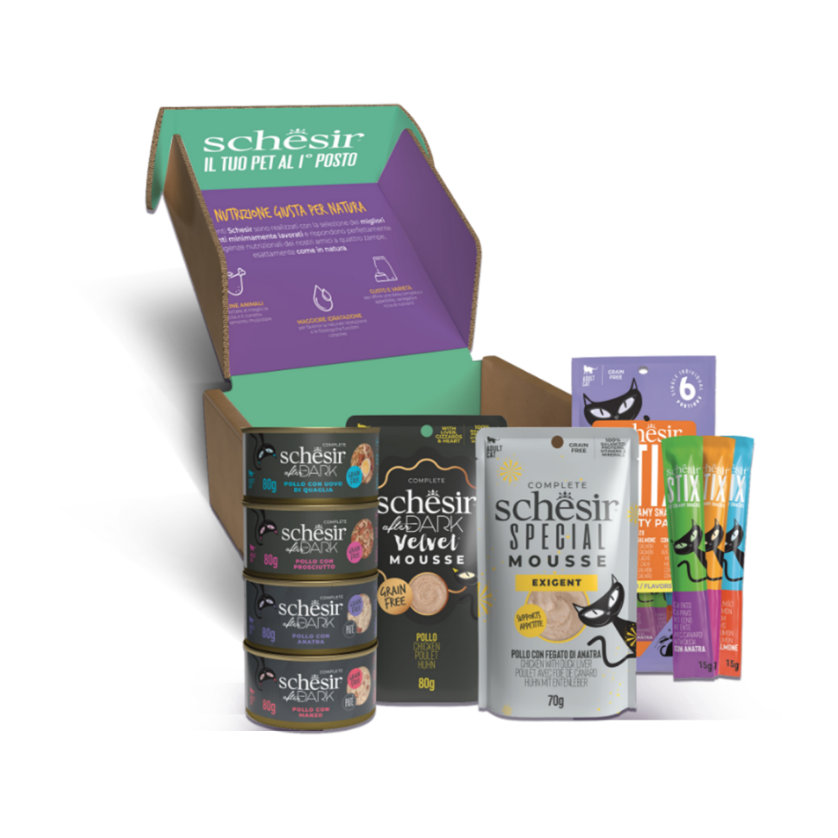 AFTER DARK
Adult cats love tender hearts
This food contains hearts, livers and gizzards, so it reproduces their natural diet as predators.
Try After Dark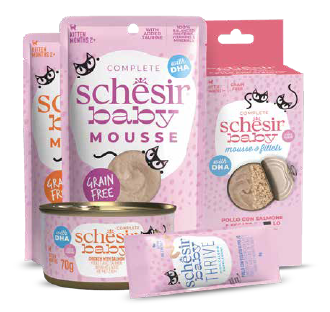 Baby
start with the right paw
Complete and balanced nutrition
specifically designed for kittens, with a high protein and fat content to support growth from the first weeks of life.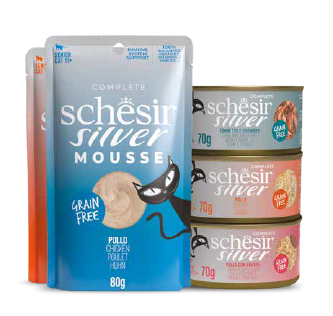 Silver
for cats aged 11 and over
Complete and balanced nutrition designed for mature and senior cats, from 11 years of age.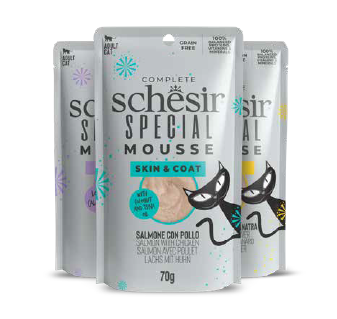 Special
not all cats are the same
Complete, balanced and tailor-made nutrition: functional formulas that respond to specific needs: for the well-being of the fur
and cute, for demanding cats, or those who tend to be overweight.